BREATH EASY WITH OUR
INDOOR AIR QUALITY SERVICES
The air that circulates in your home or business is central to your health and well-being. The cleanliness and filtration of cooling and heating systems often go unnoticed and unchecked, which can lead to health implications such as the worsening of asthma, allergies, and other related outcomes. Inadequate ventilation can cause a buildup of pollutant levels. In Florida, humidity and heat levels are high, which can cause an increase in mold and mildew in your ducts and vents.
Fine Air provides indoor air quality services that ensure that the air you breathe is clean and pure. With our use of the latest technology and extreme attention to detail, the air circulating can be cleaner than ever before.
About Our Sanitization and Purification Services
Using top-of-the-line UV technology and cleaning practices, we eliminate any contaminates such as mold and dust from your air. We offer duct cleaning and sanitation services as well as whole-house air purification. This practice can target and eliminate unwanted germs and dangerous particles from the air you breathe every day. The air blowing in your house should help regulate temperature, but it should also help to regulate your health as well!
Call us today at 239-878-7132, and set up an appointment today!
HOW TO HELP YOUR INDOOR
AIR QUALITY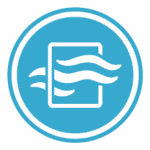 ENSURE YOUR HUMIDITY LEVELS ARE KEEPING THE HOME DRY
ALWAYS CHANGE YOUR AIR FILTERS REGULARLY
CHECK FOR PROPER VENTILATION AND INTRODUCE FRESH AIR INSIDE
All information provided is provided for information purposes only and does not constitute a legal contract between LinkNow Media and any person or entity unless otherwise specified. Information is subject to change without prior notice. Although every reasonable effort is made to present current and accurate information, LinkNow™ Media makes no guarantees of any kind.